Penemue Publishing Group
is the company responsible for publishing
In the Shadow of Paracelsus: Exploring the Mind of James Lynwood Prescott
. They also represent it's author
Garisson Weyland
.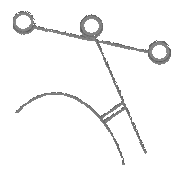 The original script featured
Alisson Daniels
appearing on the show
Eye on the Commonwealth
as a publicist for the company. Although the original scene was never filmed, producers have confirmed that Penemue will play "a significant role" in the upcoming feature,
Crane's Bay
, and the original scripted interview will be included.
Penemue Publishing Group is mentioned briefly in the short story: The Glass Rose.
In Aramaic Mythology, specificaly The Book of Enoch, Penemue was a watcher or grigory-- One of the Fallen Angels that fathered the Nephilim.
The name of the fourth is Penemue: he discovered to the children of men bitterness and sweetness;
And pointed out to them every secret of their wisdom.
He taught men to understand writing, and the use of ink and paper.